November 2020
"Every time I think of you, I give thanks to my God. Whenever I pray, I make my requests for all of you with joy, for you have been my partners in spreading the Good News about Christ from the time you first heard it until now. And I am certain that God, who began the good work within you, will continue his work until it is finally finished on the day when Christ Jesus returns. So it is right that I should feel as I do about all of you, for you have a special place in my heart." This is the opening of Paul's letter to the Philippians. As I have been thinking these past few weeks about what I should write, this letter from Paul is what keeps coming to mind. These words are a true reflection of how I feel.
In December 2013 I wrote a letter and sent it to everybody I knew, telling them about this vision for a youth center in Bunker Hill, many of you received that letter. Since that letter, you – our family and friends – have sent over $330,000 in donations. In addition to the financial donations, thousands of hours of labor have been given. Our new building is now open, completely paid for from these donations of time and money. Just a few weeks ago we had our first Lighthouse gathering in the new building. It was wonderful – for so many different reasons. For me personally, it felt like crossing the finish line for a race that many times seemed like it would never end. We broke ground 3 1/2 years ago with blueprints, $75,000 in the bank, a signed contract for a local company to build the shell, and no step-by-step plan for how we were going to get from there to here. Mistakes were made along the way. Tears were shed, many times, along the way. There were board meetings where the only answer to the "What are we going to do?" problem of that time was, "We are going to pray." This has been the hardest project I have ever led. There were so many times where I felt like I had no faith. Many times where I tried to make something happen myself – failing miserably each time. And yet, here we are. God has been completely faithful to provide what we needed and he used all of you to do it. What I'm trying to say is this – we could not have gotten here without you.
We really wanted to invite all of you to a special open house at the Lighthouse but due to the current pandemic situation we are going to hold off on that for now. We'd like to show you the building and let you meet some of the kids and the adult team. We want to share some stories with you and quite simply, we'd just like to say thank you in person. For now, I've included some pictures so you can get a glimpse into what we have been doing. Hopefully by the time I write the next newsletter in the spring we will be able to proceed with those plans to have a real open house. Until then, celebrate with us in spirit knowing that your sacrifices are being used to bring hope to an awesome group of students.
So what is next? We are having our weekly Lighthouse gatherings on Wednesdays and we have started our monthly student leadership training. Attendance has been great in spite of the pandemic and everyone has been doing well at following the necessary guidelines. However, for at least the next few months I'm personally in recovery mode. I am doing a lot of thinking / reading / praying to make sure we spend our time and resources wisely in the coming year. In the meantime, if you are able to provide financial support, we are grateful. We now have the overhead of the new building utilities which has increased our monthly operating costs.
From all of us on the Lighthouse team, we hope you have a wonderful Thanksgiving – we are grateful for you.
Sincerely,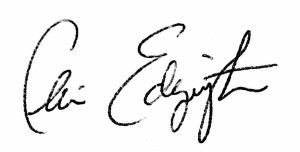 Chris Edgington, Director