April 2015
"Hang in there, its uphill both ways," the fellow hiker said as he passed us on the way down. We were on the way up. Essentially what he was saying was that the hiking was difficult regardless of the direction you were hiking. However, it was clear in our short exchange that he was enjoying the hike; that the difficulty was worth it. Once we finally reached our destination, Abrams Falls revealed itself to be gorgeous and powerful. The boys flirted with danger on the wet rocks while the rest of us rested, snacked, and prepared for the return trip.
We spent the last week of March in Tennessee for spring break. We had great place to stay, wonderful weather most of the week, and especially important to me, some really good hiking in the Smokey Mountains. As we hiked to the falls, the comment above from a fellow hiker got me thinking about how so much of life seems like that, "uphill both ways." It seems that everything is hard. Just like the hike, though, the difficult journey is worth it. Jesus prepared us for this fact in John 16:33, "I have told you these things, so that in me you may have peace. In this world you will have trouble. But take heart! I have overcome the world."
Recently at the Lighthouse we have seen some incredible breakthroughs in the lives of a few of our young people. One young man lost his father, who he had only seen twice in his life, due to a drug overdose. As this boy courageously shared his story at one of our gatherings, another young man who has been in constant conflict and turmoil with his father for years decided to reach out to his father that night. The result of a single phone call was forgiveness granted immediately – and the beginning of a restored relationship. It was without a doubt a true miracle, as all who were aware of the situation have wondered if the relationship could ever be repaired. What we often look at as an incredible mountain that looks like it would take days and herculean strength to conquer, God can scale in the blink of an eye. He is the master of turning hearts toward him and restoring relationships among people.
Since our last newsletter, we began our monthly "Red Circle" gatherings. The "Red Circle" is a leadership / discipling / mentoring group for high school students. We have had two gatherings so far and they have been awesome. The smaller setting with mature young people who sincerely want to grow makes it a great group to be a part of. We have sixteen teenagers who signed up to be in the group. Our lessons so far have been on Focus – Hebrews 12, and Examine – Psalm 139. Please pray for us as we continue to invest in this specific group of young leaders.
We are grateful for so many of you who are supporting us. As of the end of March we have $24,000 in the bank, which is a good step towards our goal of $125,000 in order to build the Lighthouse building in Bunker Hill. I recently shared our vision with a church in Peru and they have agreed to partner with us by giving to our mission monthly. Tonight I will be sharing with another local church. We believe that once we reach $50,000 we will be able to begin construction, as that should provide enough for us to build the building shell and concrete. If you have the means, please consider helping us financially. You can send a gift in the mail to The Lighthouse, PO Box 336, Bunker Hill, IN 46914, or you can give electronically via our website at www.LHBH.org, where you can also find more information about this mission. If you have any questions, feel free to contact me at chris@LHBH.org or 765-271-6687.
Sincerely,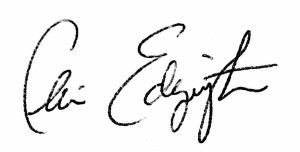 Chris Edgington, Director