December 2014
And Joseph also went up from Galilee, out of the city of Nazareth, into Judaea, unto the city of David, which is called Bethlehem; to be taxed with Mary his espoused wife, being great with child. And so it was, that, while they were there, the days were accomplished that she should be delivered. And she brought forth her firstborn son, and wrapped him in swaddling clothes, and laid him in a manger; because there was no room for them in the inn." Luke 2:4-7
If you have ever been present for the birth of a child, you know the urgency surrounding these few verses from the book of Luke. The nativity scenes we see at Christmas represent the joy surrounding the newborn baby. However, I wonder what it was like before the birth. Was Joseph frantically going from place to place, asking for any available rooms, as Mary stood beside their donkey, pleading with him, "Joseph, please just find some place, I cannot wait any longer?" Did Joseph question what the Angel had said to him in a dream just nine months before, that this baby was conceived by the Holy Spirit, as he wondered why they could not find a room? Was he secretly upset with himself for not leaving a day sooner? In the midst of the panic, it might have seemed that the place did not matter, and yet now after the fact as we read the birth story, the place seems to matter so much.
So often this is the way God unfolds his story in our lives. Not until we have "delivered the baby" do we understand the significance of the details along the way in the journey. The chaos and pain are forgotten as we experience the joy of the miracle we hold in our arms.
Lately, I have had some of those same thoughts and feelings that I believe Joseph had, but my wife is not close to delivering a baby. My sense of urgency for "a place" is related to the youth outreach we started in our home a little over three years ago. Since we started, The Lighthouse gatherings have slowly grown to where our house is consistently full. Recently after a meeting where I told the kids that they had to stop inviting their friends, my son Joshua sat on the stairs and said, "This goes against everything we are about Dad." He was adamant that we could do something different, that we could make some changes so that we didn't have to turn anyone away. I wanted to say, "You're right Joshua, we shouldn't turn anybody away, whoever shows up we'll invite them in." But the reality of our situation right now is that we are full, there is no more room at this inn.
With an average of fifty kids and fifteen adults, our house cannot sustain the current group or the growth that we believe is going to continue. Even if we could handle the growth, we need to move this operation out of our home to enable us to involve more folks doing more for kids throughout the week. Our dream for how that would happen was finally realized in September when we closed on a mortgage for a 3-acre property in Bunker Hill that was the old Bunker Hill grain elevator. It is also known as the sledding hill – the only place in town where kids can enjoy snow-sledding in the winter. The property has a small house and a very large barn on it. We plan to build a new building on this property, which will connect the house and the barn, then all of the buildings together will form the Lighthouse Youth Outreach Center. Imagine with me – walking into the house, it feels like home, smells like dinner in the oven ('cause there is), you are welcomed warmly and you feel safe. As you move through the house and into the connection center, you see kids and adults playing music in the recording studio, playing ping-pong, air hockey, etc., and it just feels like a place you want to be at. Click here to flip this letter over to see some pictures of the property and plans.
Friends, this is not just something we do because we love kids (although we do) and have a bunch of free time (none of that here). After nine months of praying and wrestling with this burden that had been growing in me for the community, it was clear that our mission was to bring hope back to this troubled community by investing in young people and helping them find their way. We have personally committed to covering the monthly mortgage payments for this property. We need help from you, our friends and community, to raise the $125,000 necessary to get this project completed. Please consider helping us with a one time gift or becoming a monthly supporter for the next year. You can send a gift in the mail to The Lighthouse, PO Box 336, Bunker Hill, IN 46914, or you can give electronically via our website at www.LHBH.org, where you can also find more information about this mission. If you have any questions, feel free to contact me at chris@LHBH.org or 765-271-6687.
Thank you for your time and your consideration. We hope you have an awesome Christmas and New Year.
Sincerely,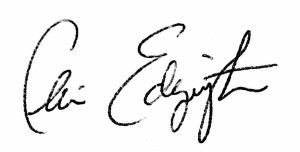 Chris Edgington, Director